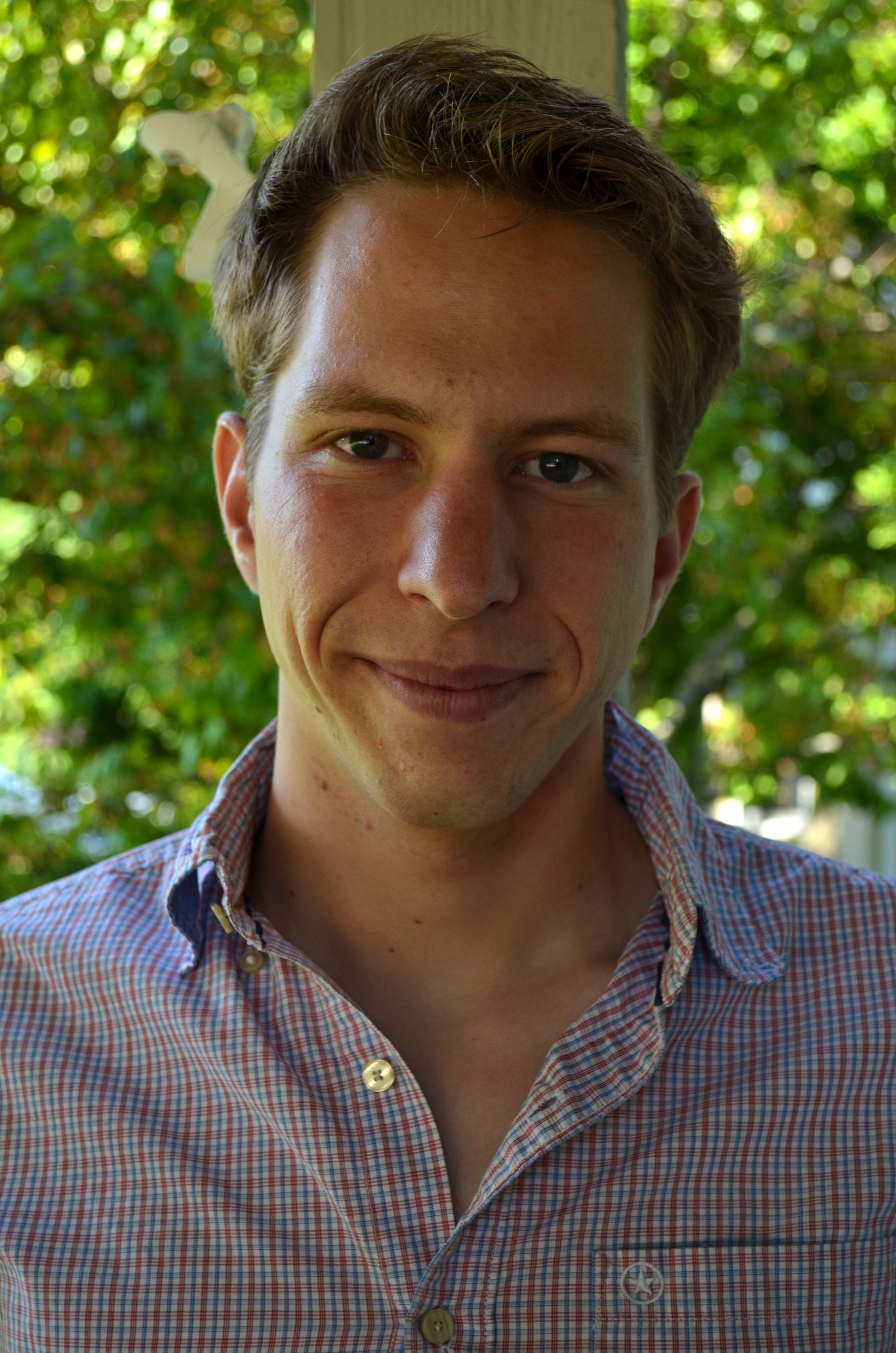 Welcome to the personal website of Charles B. Wise.
I work in tech with Linux, but I also studied earth science and German.
Personal documents and contact details may be found here.
---
News and Updates
System Monitoring and Recovery - Liquid Web - 04 December 2017
And now for something completely different - hardware and restorations! In December 2017, I joined the System Monitoring and Recovery team at Liquid Web and have been enjoying a change of pace and a new set of challenges. Our namesake is a pretty broad mandate, covering everything from air conditioning units to complex customer setups, and it has been a pleasure getting to know and work with so many of the other teams that make up Liquid Web as a result.
The position also carries with it hardware responsibilities, which is new for me. While I was aware before joining the department that RAID is a great backup solution, it has also given me the chance to see exactly how our servers are built and kicked, as well as some useful knowledge on how to keep them kicking when they seem intent on only kicking the bucket.
Oh, and did I mention my work now extends into the realm of Windows? Seems like those early days of mucking around with MS-DOS 6.22 on my old Windows 3.11 are finally paying off, though PowerShell is in many ways quite a different beast than the command prompt. At any rate, I am thoroughly enjoying the new work and the exciting part is there is still a lot left to learn.
---
Red Hat Certified Engineer - Liquid Web - 20. April 2017
This one is coming in a bit late again, but building off of my success with the RHCSA, I had the opportunity to take the Red Hat System Administration III Course RH254 in March of 2017. This one was certainly more challenging than the previous Red Hat course I took in December 2016, and it certainly showed on my first attempt at taking the 3.5-hour-long Red Hat Certified Engineer (RHCE) exam for Red Hat Enterprise Linux 7 (RHEL 7), as I crashed and burned in a spectacular fashion. Luckily, I was able to secure a re-take of the exam a couple of weeks later and somehow scraped a pass.
There were no shortage of fascinating topics this time around either - iSCSI block devices and targets, caching DNS servers, Bash scripting, null client mail server configuration with Postfix - it was a wild ride with plenty of ups and downs and a lot in between. Again, big thanks go to my instructor and to my indefatigable colleagues who took the course with me. The next step on the Red Hat hierarchy is to go for becoming a Red Hat Certified Architect, a daunting undertaking that will require a lot of planning and support. As always, I will try and leave updates of any progress here eventually, and we will see where the road leads (and hopefully find out how to build it as well).
---
Red Hat Certified System Administrator - Liquid Web - 28. December 2016
Now four months into my new job at Liquid Web, I was lucky enough to be recommended by a supervisor for a week-long Red Hat Certified System Administrator Rapid Track Course RH199/RH200 in preparation for taking the 2.5-hour-long Red Hat Certified System Administrator (RHCSA) exam for Red Hat Enterprise Linux 7 (RHEL 7). The course itself was a wonderful romp through some excellent topics in system administration - logical volume management, NFS and CIFS automounting, LDAP and Kerberos authentication systems, ACLs and umasks, SELinux contexts and booleans - areas with which I was vaguely familiar, but within which I had never had a chance to receive formal instruction.
Thanks to my excellent instructor and the support of my fellow colleagues in the course, I was well prepared for the subsequent examination and passed on my first try! I am now a Red Hat Certified System Administrator for RHEL 7, and have my sights on attaing the next level of certification, the Red Hat Certified Engineer (RHCE), in March 2017. Although it will be even more challenging than the RHCSA, I am confident that I will be well prepared and am very much looking forward to it.
---
Transcription and Linux - Superior Transcriptions and Liquid Web - 24. August 2016
It only seems like yesterday I was writing about my new job at Table Restaurant in Midland, but oh how time flies. In October 2015, I began working on the side as a freelance transcriptionist exclusively for Superior Transcriptions LLC, a small company based near Washington D.C. owned by my cousin, Kirk Hanneman, that handles transcription production for think tanks, government agencies, and other organizations. In March 2016, I handed in my two weeks notice at Table to work full time for Superior doing both long-term and fast turnaround projects. In addition to improving my typing speed and knowledge of AP Style, I got a rare and privileged look in the public and private interactions of several individuals and groups active in public policy.
The adventure did not stop there, however. Just three months later, I happened to apply for a position as a Linux support technician at Liquid Web, a Lansing-based web hosting company, and to my surprise and delight I was hired and told to report for training at one of their Lansing data centers four weeks later. A few days shy of starting, my fiancée and I (another exciting event that happened this past spring!) left our lovely little one-bedroom Midland apartment for a two-bedroom duplex out in West Lansing. I'm now entering my third and final week of training with Liquid Web, which has included a crash course in Unix-based commands, Linux systems administration, support ticket practicals, and most recently a day of shadowing other Liquid Web technicians on the job. Although I would be lying if I said it had been an easy transition, I am very excited to be working for a company that wants to pay me to do something that until recently was just a fun passion project I had embarked upon almost five years ago. I have learned a lot about Linux during that time, but this job does coincide with my desire to embark upon a more formal education in computer programming and systems administration. Where that might lead is not clear at this time, but I'm excited to throw myself in and and see how it turns out!
---
Production Assistant at the 2016 Sundance Film Festival - 08. February 2016
With the start of the new year, I returned to Utah to work the Sundance Film Festival for a second time as a production assistant at the Village at the Lift site. Thanks to an improved labor situation and the benefit of prior experience, it was a less stressful but equally successful operation this year.
We had the pleasure of working with several of the same sponsors as last year, but also saw newcomers such as Eddie Bauer, Applegate Farms, Wholly Guacamole and Mosaic on behalf of Stella Artois pull off very successful campaigns. Plans are already in motion for next year and for some other possible event production opportunities for yours truly, so watch this space for updates!
---
Table Restaurant - A Fine Dining Work Experience - 20. August 2015
My search for a job here in Midland came to an end earlier this week when I began training as a server assistant at Table Restaurant, a fine dining institution managed by the Wyndham Hotel Group as part of their property the H Hotel. Although my past work at The Bridge Café and Grill in Park City and at the Sundance Film Festival has given me a great background in dining and hospitality, Table is another animal all together - multiple courses, a wine cellar, a private dining room - it's going to be a bit of an adjustment!
Fortunately, I am lucky to have very supportive co-workers and a great manager to help me with the learning process. It's going to be quite a fine adventure, and I am very grateful for the chance to work in such a premium establishment.
---
Moving to Midland and a Change of Graduate School Plans - 14. May 2015
With the winter season all finished up in Utah, my girlfriend and I have decided to give the whole "living together" thing a try - we are now happy residents of the city of Midland, Michigan! Although this means I will need a new job, my girlfriend already has a great full-time position at a state policy think-tank based here and we are looking forward to living in a city honored as a five-time 100 Best Communities winner by the America's Promise Alliance.
It seems now that I will not be starting my graduate work at the University at Buffalo this fall due to funding issues. Instead, I am restarting my graduate school search and exploring a number of exciting options. Although I am disappointed about turning down Buffalo's admissions offer, I am confident that where I do eventually end up will be the right place with the right support. I'll update this site as the opportunities come!
---
Production Assistant at the 2015 Sundance Film Festival - 04. April 2015
Although this post is coming in a few months late, I had the privilege of working as a production assistant during the 2015 Sundance Film Festival when it came to town back in January. Because the restaurant is closed during the festival, I was able to spend two weeks working with Rusty Sweeney of Slick City Event Management LLC and the team from Best Events out of Los Angeles transforming the Town Lift Plaza into the exclusive "Village at the Lift" space. Vendors this year included McDonald's McCafé, TAO Nightclub, Amazon/IMDb, Stella Artois, Columbia Sportswear, Paul Mitchell, Animal Restaurant, Los Angeles Times, MAC Cosmetics, Dark Horse Wine, PMK-BNC and others.
The Village at the Lift ran successfully for 3-4 days at the beginning of the Festival and included a large VIP tent, lounge, café, spaces for video interviews, and three nights of the TAO Nightclub built inside the parking garage underneath the plaza. 16-18-hour work days were not uncommon and the amount of transformation that went on in the spaces was incredible, but it was a great experience that introduced me to the world of event production work as well as several people connected to significant brands and groups. I've been asked to come back and work the 2016 Festival next year, so this may become a new annual occurrence in my work calendar!
---
First Day of Work at The Bridge Café and Grill - 29. November 2014
Today I started training as a waiter up at The Bridge Café and Grill in Park City, Utah. Having never worked in a restaurant before, there is a lot to learn, but the work environment is friendly, fun, and fast-paced.
The café is known for it's Brazilian foods, which include putting fried eggs on burgers! I'm looking forward to spending the winter season working at The Bridge, especially once the Sundance Film Festival comes to town from Jan. 22 - Feb. 1!
---
GSA Annual Meeting and Future Plans - 06. November 2014
I recently attended the 2014 annual meeting of the Geological Society of America in Vancouver, Canada, and had a great time connecting with old and new friends. My current plans are to spend the next several months living and working in my hometown of Salt Lake City, Utah before beginning work on my masters of science in geology at the University at Buffalo in the fall of 2015.
This site is not quite finished yet, so be sure to check back soon for more details on my research! And remember to view my LinkedIn profile as another way to stay up to date on my research and career.
---
Up and Running! - 06. November 2014
The site is now live!